CSO Venue
The SCC  Performing Arts Center recently received a 13 million dollar face lift and is now one the finest concert halls in the region. The architects were the same group that designed 3 Stages in Folsom.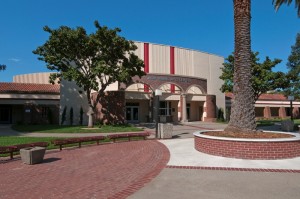 Sacramento City College (SCC) Performing Arts Center. Located at: 3835 Freeport Boulevard, Sacramento, CA 95822. Ample parking on Saturday and Sunday—all free!
Modernization of the Performing Arts Center was planned as part of the SCC Facilities Master Plan approved by the Board of Trustees in 2004. The updates were paid for through a special state bond program.
The new center opening in the Spring 2012 and has been completely transformedinto a multi-faceted Performing Arts Center for the community to enjoy. New features include:
Art Deco lobby with original 1920's mural
620 seat theatre with raked seating and comfortable chairs—every seat in the house is good!
Ample restrooms for public use
Full audio and lighting system
Large stage for guest soloists and full orchestra
Variable acoustics for high-fidelity sound for live performances and recording